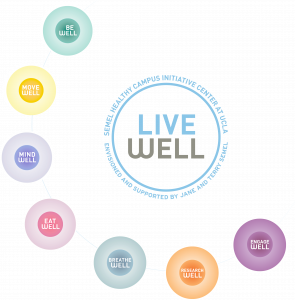 Semel HCI Resources
Here are several resources that Semel HCI has to offer, including tips, advice, organizations, and more that all aim to help improve one's well-being.
Semel HCI Brochure: This pamphlet gives an overview as to what Semel HCI is, the programs that we have supported, the goals of each individual pod, and other ways to find out more information on who we are as an organization.
Semel HCI Survival Guide: A guide providing various resources on how to improve different forms of well-being, such as mental, physical, financial, and more.
Nap Map: This map shows the numerous campus locations that are perfect for taking a nap, with pros and cons for each spot.
Sustainable and Affordable Cooking: Quick and easy cooking tips.
Master Your Mind: Resources to help improve one's mental health.